IFTI PROvision Case Study
SPECIALTY RETAILERS CHAINS
Use our PROvision scans to cost efficiently plan, build, operate and optimize all your spaces, in all 50 states.
Specialty retailers have critical needs to adapt to current conditions to keep customers and staff safe. This requires innovative solutions that amp up the planning capabilities of these retailers – from increasing pickup capacity to creating safe in-store shopping experiences. There is also an urgent need for a new level of store maintenance and retrofitting to adapt to the new normal.
With IFTI PROvision, you can reconstruct, manage, audit and rebrand locations with a new level of efficiency powered by 3D imaging technology.
PROvision is a 3D scanning solution designed for specialty retailers by organizing and documenting up-to-date visual and dimensional information about every location. This becomes the foundation for all upgrades, renovations and remodeling in the most efficient way possible.
With our nationwide network of scanning specialists, IFTI's PROvision can quickly capture 3D data with details needed for maintenance, training and store safety easily accessible by many operational groups within the organization:
How we deliver value for your business.
Achieving sustainable ROI in the specialty retail segment is always about operational efficiency. Many functions related to the physical property are costly and time sensitive such as remodeling, rebranding, store expansions and new retail builds.
These functions can result in high cost overruns if not managed accurately which is where PROvision 3D solution can add real value to your company. With our proprietary nationwide network of 3D scanning experts, we can scale to deliver detailed audits of locations across the country. This high performing solution can benefit your organization in critical areas:
Creating an efficient asset documentation repository is the foundation of a profitable operation. 3D scanning replaces all the flat, disorganized pictures and mechanical data that needs to be distributed among many different partners and vendors.
PROvision elevates typical chaos associated with store facilities into a highly efficient ROI positive function that creates value for the organization.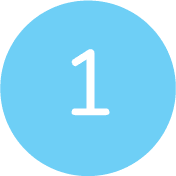 GET A QUOTE. Reach out to us to get a no obligation quote from our team, for one or multiple spaces. We take pride in our nationwide fixed pricing, with no hidden fees.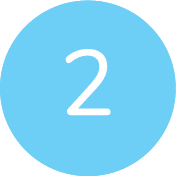 SCHEDULE THE WALKTHROUGH of your space(s) with our technicians. We will scan all your spaces, anywhere in the US, all within a week.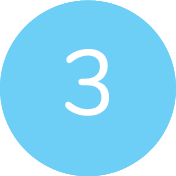 GET ACCESS TO THE 3D SCANS on your own secure Matterport portal. All in one place, easy to use, organized and secured. You can share access with all your project stakeholders.
Fast. Free. No obligation.
A network of over 300 technicians across the U.S. & Canada, reduce costs by eliminating travel expenses, because now PROVision clients have the ability

to view the data they need to make decisions from the convenience of their home or office.