IFTI PROvision Case Study
Senior Living And Nursing Homes
SENIOR LIVING AND NURSING HOMES CHAINS
Use our PROvision scans to cost efficiently plan, build, operate and optimize all your spaces, in all 50 states.
Maintaining the safety of the community residents, visitors and staff is fundamentally changing the daily operational functions of any senior living facility. Yet at the same time, the facility needs to present itself as a welcoming and warm residence for seniors. This presents new challenges for operators of senior facilities across a wide array of business needs.
IFTI PROvision 3D Scanning solution is uniquely suited to help senior living operators to overcome challenges with new ways to manage the facility that encompass developing efficient retrofit plans to facility renovations with 3D details and depth.
Most important, with 3D scanning, there is a new way to showcase the facility to potential residents and their families through "virtual walk throughs." This provides a realistic view of the facility so potential residents can trust that is this the right choice for them. With 3D scanning more "appointments" can be converted to move-in residents.
Today, senior living residences have a huge challenge attracting people because of the limits in touring facilities now. This then creates a "trust" gap that inhibits the critical process of converting prospects into residents.
With PROvision, prospects can get a highly realistic view of the facility for a high level of confidence that they know what the facility has to offer so they can make the right choices for them.
IFTI's PROvision Solution is an end-to-end solution that provides operators with 3D imaging across many locations which helps senior living facilities manage maintenance, training and upgrade planning with efficiency.
How we deliver value for your business.
It is vital for senior living facilities to create confidence in potential residents and their families to build the trust that is needed to help families choose the best location for their needs. Yet in today's travel restricted world, property owners need to activate new technologies to create trust with their audiences.
IFTI PROvision 3D Imaging has created a holistic solution specially designed to benefit nursing homes and senior living facilities in significant ways:
There is a need for senior living facilities to adopt new technology to move prospects from "Appointment to "Move-in" residents.
This is where PROvision 3D Scanning Solution is well equipped to propel prospects through the consideration process to drive revenue.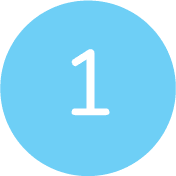 GET A QUOTE. Reach out to us to get a no obligation quote from our team, for one or multiple spaces. We take pride in our nationwide fixed pricing, with no hidden fees.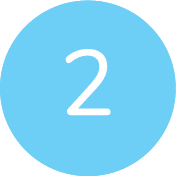 SCHEDULE THE WALKTHROUGH of your space(s) with our technicians. We will scan all your spaces, anywhere in the US, all within a week.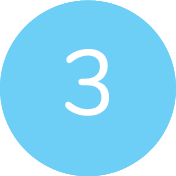 GET ACCESS TO THE 3D SCANS on your own secure Matterport portal. All in one place, easy to use, organized and secured. You can share access with all your project stakeholders.
Fast. Free. No obligation.
A network of over 300 technicians across the U.S. & Canada, reduce costs by eliminating travel expenses, because now PROVision clients have the ability

to view the data they need to make decisions from the convenience of their home or office.