IFTI PROvision Case Study
GAS STATIONS AND CONVENIENCE STORES CHAINS
Use our PROvision scans to cost efficiently plan, build, operate and optimize all your spaces, in all 50 states.
The challenges of managing convenience store chains range from store maintenance and retrofitting to major rebranding projects as a result of acquisitions.
With IFTI PROvision, you can reconstruct, manage, audit and rebrand locations with a new level of efficiency powered by 3D imaging technology.
PROvision is a professional class 3D scanning solution that offers store operators up-to-date visual and dimensional information about every location in the franchise. Our nationwide network of scanning specialists ensures all data is captured accurately for use by diverse groups of operational and business stakeholders.
All scans are accessible through one secure portal, and contain all the info you need about your space to prepare and execute each remodel.
How we deliver value for your business.
With our PROvision solution, you will have access to a 3D scan of all your stores, with all the layout and size information needed to manage the locations efficiently. Benefits for convenience stores and chains include:
Acquisitions have a specific set of challenges that require a coordinated solution that can audit pre-build requirements and then quantify results of construction investment post-build.
Remodeling stores is a difficult and time-consuming process because it involves thousands of manhours just to assess what is there. Then there is added costs to create plans that can be deployed cost efficiently.
This is why PROvision 3D is so critical. With a proprietary nationwide network of 3D scanning experts, we can quickly deliver detailed audits of "what is" that becomes the foundation of what could be:
3. DUE DILIGENCE AUDITING
To fully exploit the value of existing locations or potential new locations, companies need to be able to assess their own or other spaces accurately so potential building plans hit their cost targets. IFTI PROvision is able to:
maverik convenience store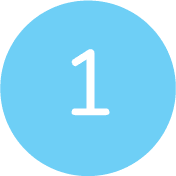 GET A QUOTE. Reach out to us to get a no obligation quote from our team, for one or multiple spaces. We take pride in our nationwide fixed pricing, with no hidden fees.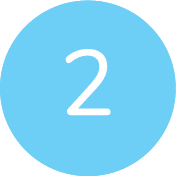 SCHEDULE THE WALKTHROUGH of your space(s) with our technicians. We will scan all your spaces, anywhere in the US, all within a week.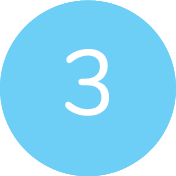 GET ACCESS TO THE 3D SCANS on your own secure Matterport portal. All in one place, easy to use, organized and secured. You can share access with all your project stakeholders.
Fast. Free. No obligation.
A network of over 300 technicians across the U.S. & Canada, reduce costs by eliminating travel expenses, because now PROVision clients have the ability

to view the data they need to make decisions from the convenience of their home or office.